Journalistic Infographics – Narrating and Explaining News Visually.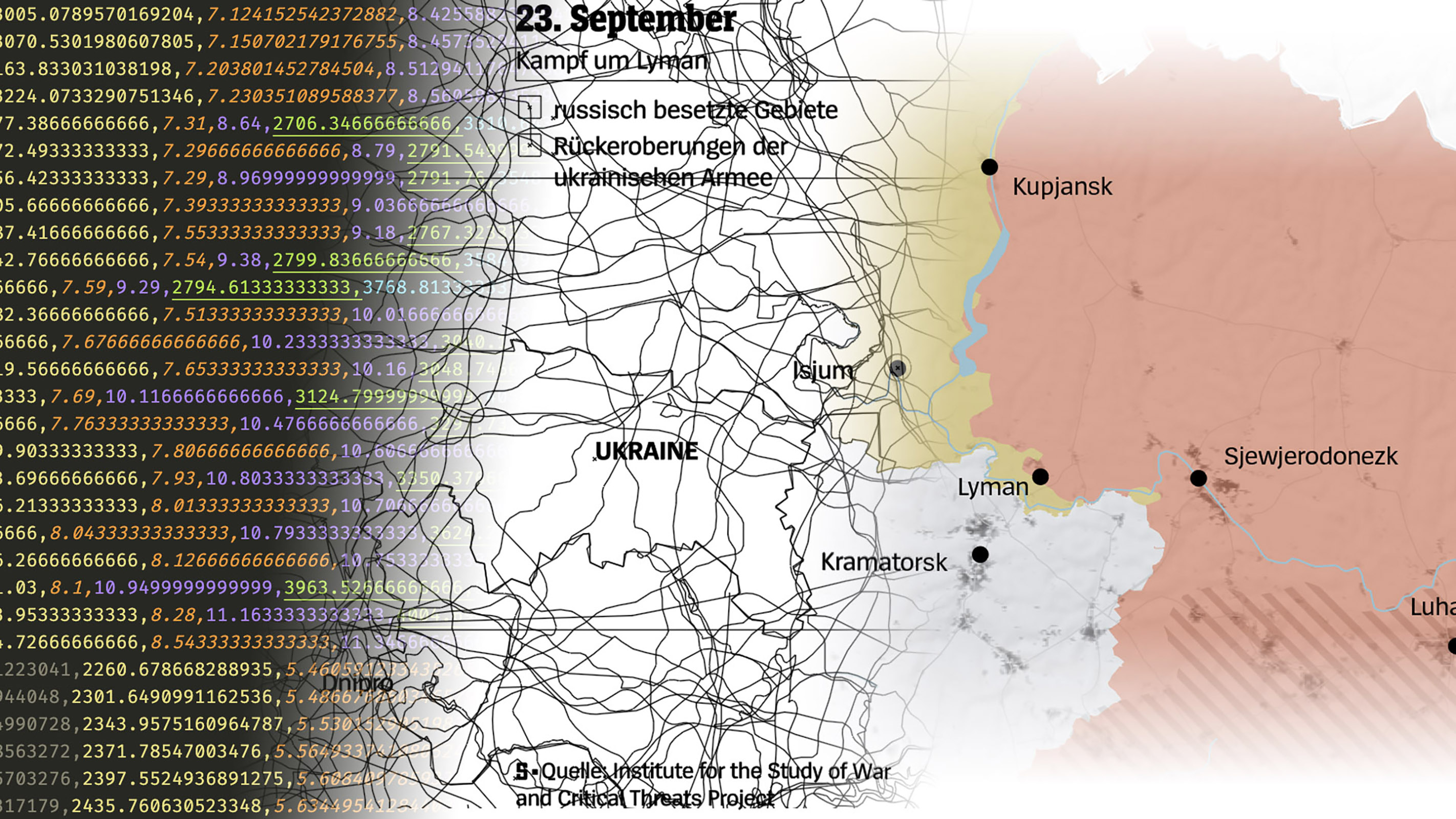 Journalistic Infographics - Narrating and Explaining News Visually.
The Ukraine war and the Corona pandemic show: Visual journalism has never been more present and more in demand than today. Interactive maps organize the news stream on the course of the fronts and the war, dashboards bring clarity to the pandemic data jumble by trying to clearly break things down to the essentials.
How does that work? The semimar will first focus on the basics and requirements of journalistic infographics. How do I find the right data, how do I select without distorting? It also deals with the creative process in the editorial environment: How do I develop ideas for newsworthy infographics that meet the requirements of factual accuracy and objectivity, but still look special and arouse curiosity? And how can I tell entire stories with graphics?
We will work out the answers to these questions in a seminar project. During the practical implementation, you will also get to know many of the tools we use at SPIEGEL to produce high-quality and responsive graphics in one of the largest newsrooms in Europe.
Journalistische Infografik - Nachrichten visuell erzählen und erklären
Der Ukraine-Krieg und die Corona-Pandemie zeigen: Nie war visueller Journalismus präsenter und mehr nachgefragt als heute. Interaktive Karten ordnen den Nachrichtenstrom zum Verlauf der Fronten und des Krieges, Dashboards bringen Klarheit in den pandemischen Datenwust, indem sie versuchen, die Dinge übersichtlich auf das wesentliche herunterzubrechen.
Wie gelingt das? Im Semimar geht es zunächst um die Grundlagen und Anforderungen der journalistischen Infografik. Wie finde ich die richtigen Daten, wie wähle ich aus, ohne zu verfälschen? Außerdem geht es um den kreativen Prozess im redaktionellen Umfeld: Wie entwickle ich Ideen für nachrichtliche Infografiken, die den Ansprüchen Faktentreue und Objektivität gerecht werden, aber trotzdem besonders aussehen und neugierig machen? Und wie kann ich mit Grafiken ganze Geschichten erzählen?
Die Antworten auf diese Fragen erarbeiten wir uns im Rahmen eines Seminarprojekts. Bei der praktischen Umsetzung lernt ihr auch viele der Werkzeuge kennen, mit denen wir beim SPIEGEL in einem der größten Newsrooms Europas hochwertige und responsive Grafiken produzieren.